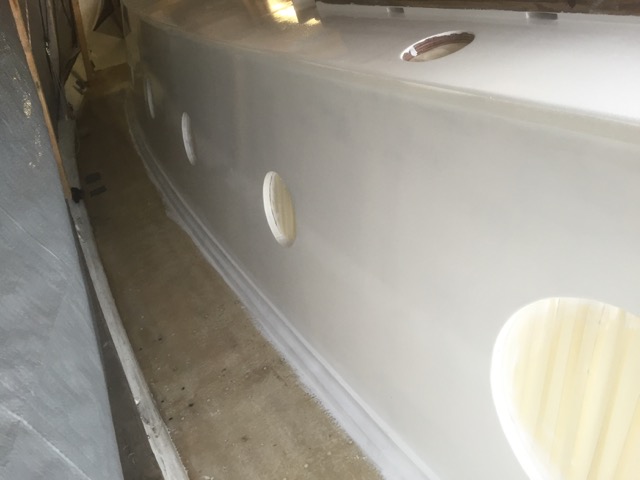 Before the tarp can be removed from the boat, the cabin needed at least two more layers of paint. So, back in April me and my father were hard at work to finish the cabin.
First the cabin needed to be sanded again. This needed to be done to make sure the new layers of paint adhere to the old layer (that was painted on almost half a year ago). The outside temperature for painting with 2 component paint was finally warm enough again (around 20 degrees celsius), and so we could paint multiple layers after each other, without having to sand in-between the new layers. This can be kind of tricky, because you only have a small window of time before you can add a next layer.
Add the next layer to early and the underlying layer will not dry correctly. Add the next layer to late and the new layer will not chemically bound to the underlying layer. This means that if you wait to lang, you have to sand again before a new layer can be applied. The 2 component paint we used had a time window of 24-48 hours between layers (with ideal temperatures between 20-25 degrees celsius), so we could paint one layer a day. See the photo's for the end result.