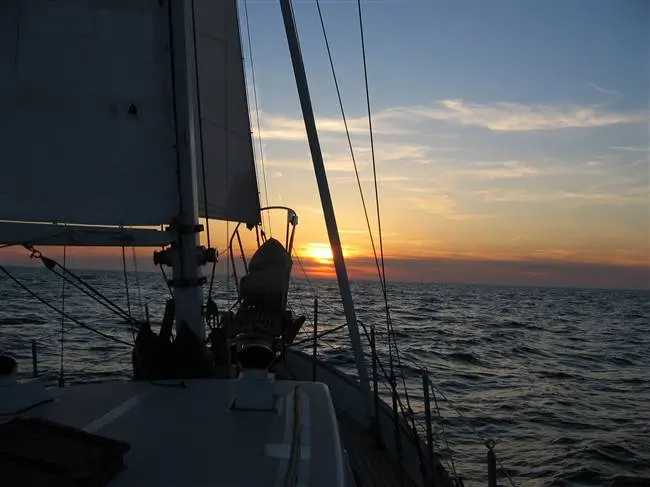 On this blog you will (hopefully) find useful tips, ticks and stories about living on, and restoring an old sailboat. This is a blog about the life and adventures aboard the Seadog. As I plans to sail around the world with this beautiful ship, some much-needed repairs and additions will first need to be made.
When I started this blog back in July 2011, it's main focus was to document the restoration of the Seadog. She was in pretty bad shape back then, but now that most of the hard work is finished, she is almost ready to sail the Seven Seas once more.
The blog is set up in six distinct sections (as described below).
These different sections can be accessed in the navigation bar at the top of the website.
"About Seadog": historical and technical information about Seadog
"Restoration": the restoration work that has been done to Seadog
"Living aboard": stories about the life and adventures aboard Seadog
"Tips and tricks": Tips and tricks about living and restoring an old sailboat
"Photo's": Photo galleries of all the above
"World map": Current location of Seadog, plus navigation plans for future travels
If you want to receive an e-mail when new information is posted on this blog you can subscribe in the top right side of the website by entering your email address. Or you can "like" the Seadog Life Facebook page to receive the updates in your Facebook timeline. To get notifications of new YouTube video's you can also subscribe to the YouTube channel (see top right side of the website). See the buttons below.
Keep up to date by visiting and subscribing to the Facebook Page.

Subscribe to the YouTube channel to see all the newly released movies.



Please feel free to leave comments at the bottom of any page you find interesting. And of course feel free to share any of the blog posts through social media (you can use the share buttons at the bottom of each blog post) with friends and family who might benefit from the content. I hope you find this website useful.
If you would like to contact me directly, you can click here to do so.
Happy reading and fair winds and following seas…