Somehow rainwater is still leaking from somewhere above deck along the hull next to the bed inside the cabin (and onto the mattress). So back in March some minor tasks were done along the inside of the hull to prevent any leaking water from touching the mattress.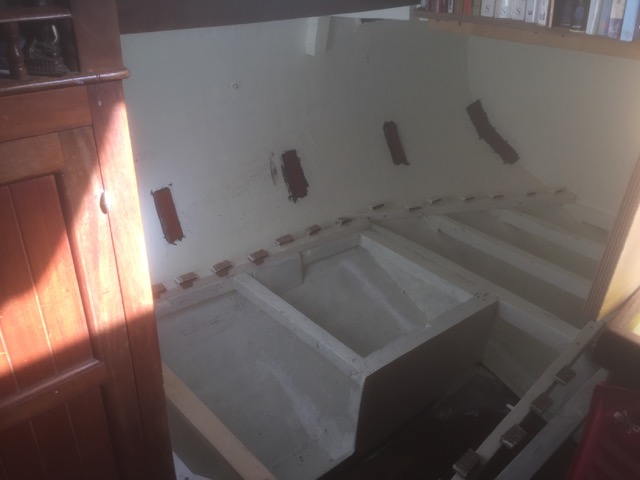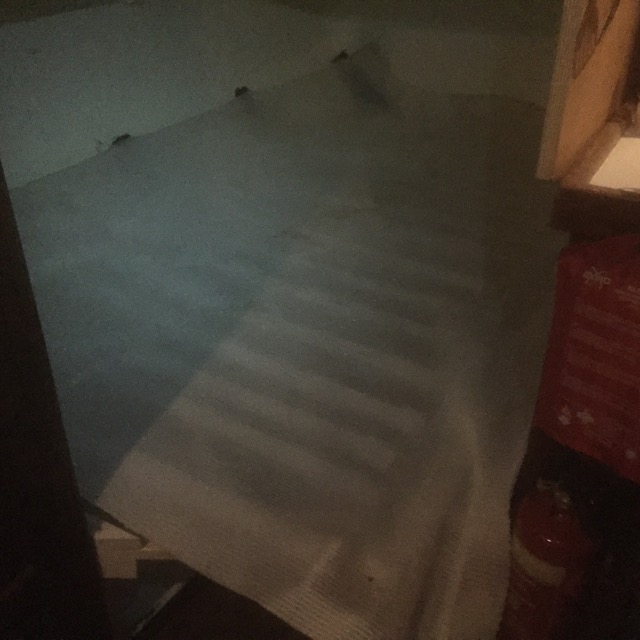 When that was sorted out, work was started on the next project; A build-in fridge. The plan is to build this fridge inside the kitchen counter. On purpose I already had saved up some space underneath the kitchen counter, next tot the stairs. This cabinet couldn't be used anymore because the stairs now block the door, so it's perfect to create a top opening hatch to access a build-in fridge. The cabinet perviously had the old paraffine tank (that was used for cooking on the paraffin stove) in there, and also had some leaking problems. So that's way it so tremendously filthy in there. But after the new fridge box is created, insulated and installed I plan to clean everything down there and give it a nice new coat of white paint.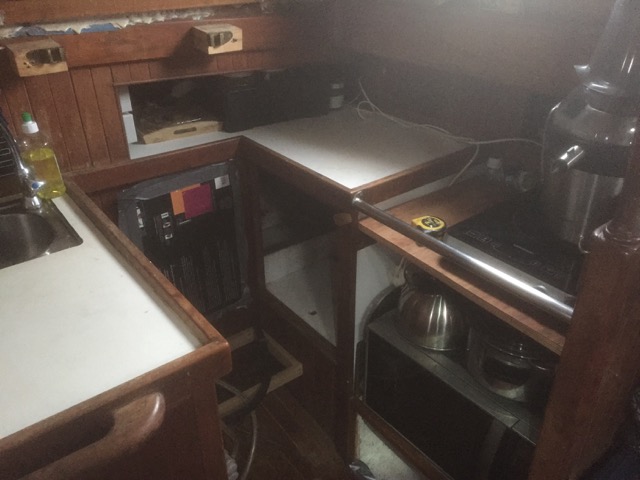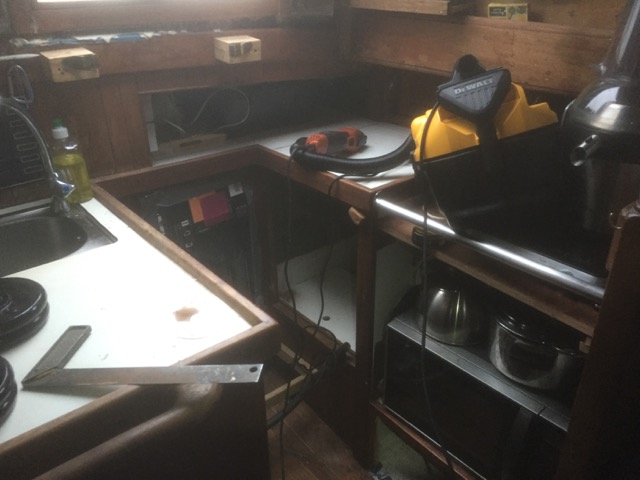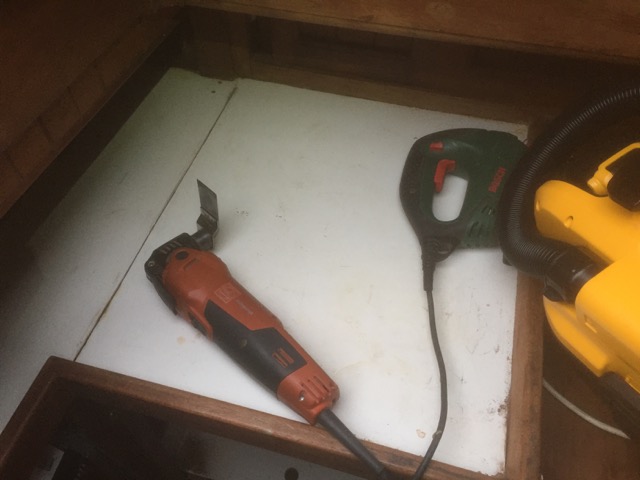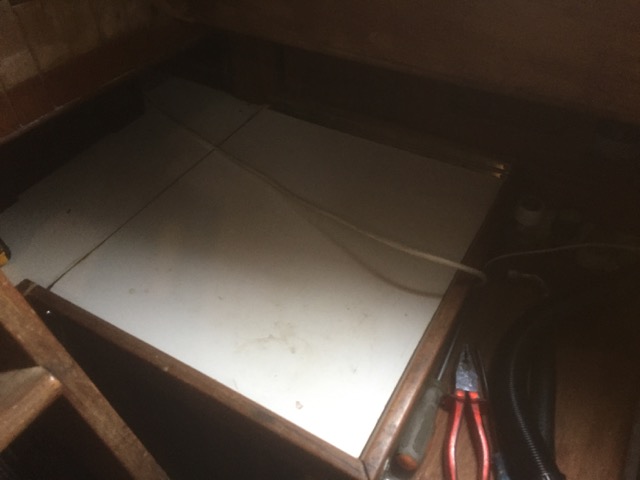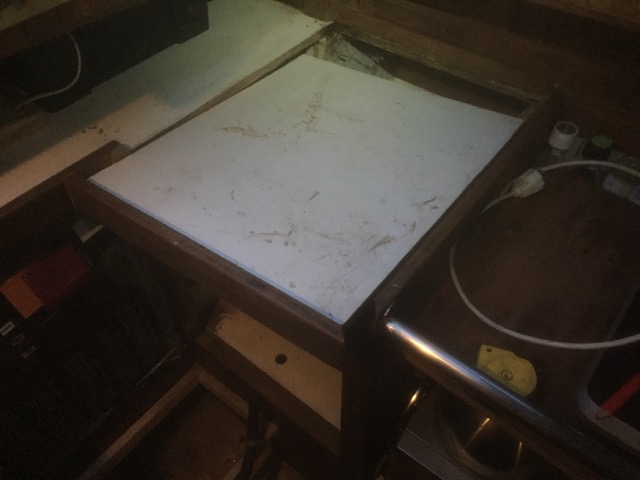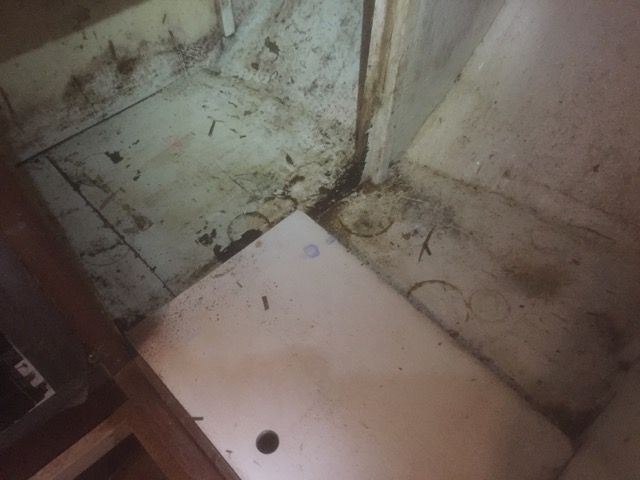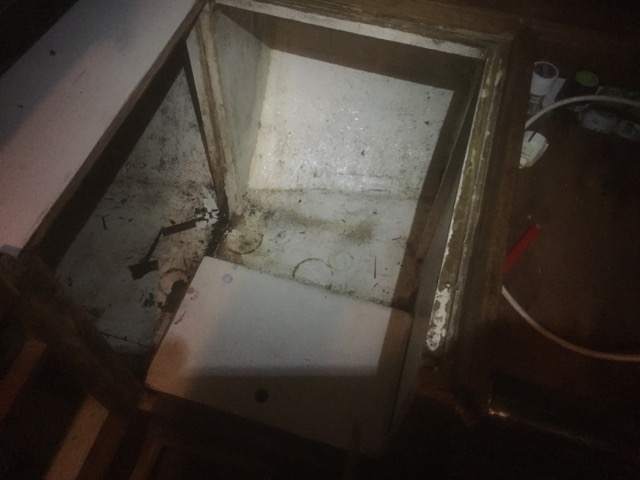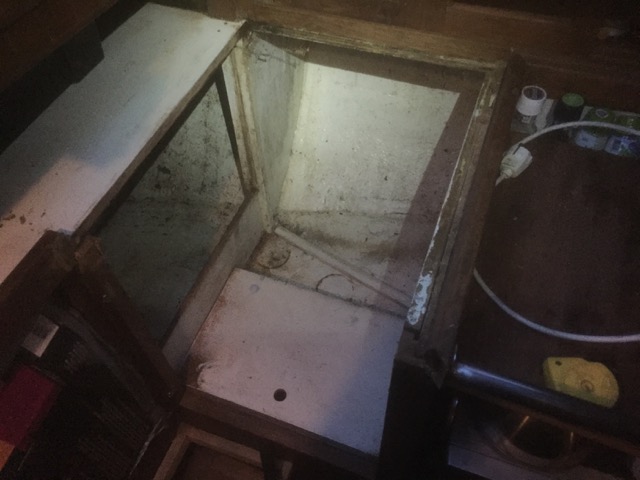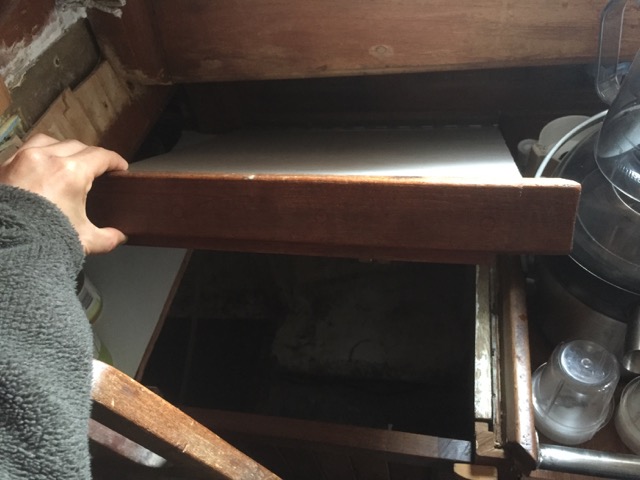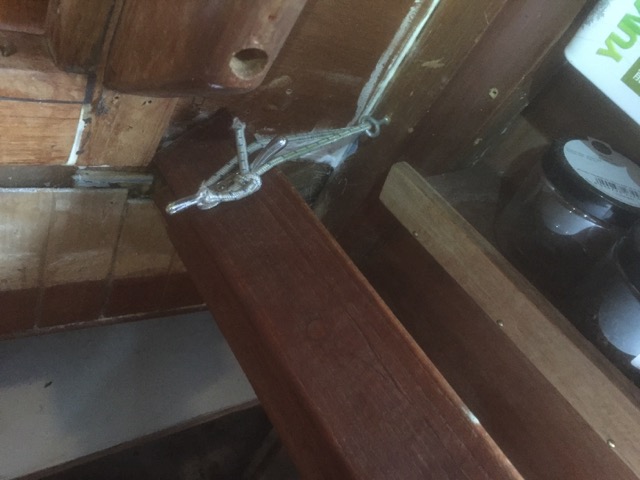 Some other minor updates about the life aboard the Seadog are a few new additions to the equipment aboard. Mainly some new handy dandy hanging fruit baskets, and two beautiful nautical folding chairs.
Also a lot of work has been done with the 12 volt DC, 230v AC electric systems and navigation equipment, plus the solar panels are ordered and will arrive in a few weeks, but more on that in upcoming posts.